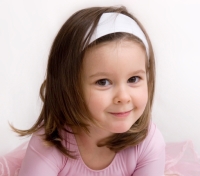 Fairy Footsteps provides your little dancer with the required uniform for our lessons.
REQUIRED UNIFORM: Apart from children enrolled in the Tiny Tots class, our ballerinas are required to wear a Fairy Sparkle Dress to class. This dress will be provided for a $30 uniform fee, which should be paid along with your term fee. This dress is then yours to keep, and can be used for subsequent terms. If you require a new dress or size at any stage during your enrolment, the $30 fee will apply.
We also require your child to wear Leather Ballet shoes, most importantly a grip sole to decrease slipping (no Jiffies as these can lead to trips and slips).
TINY TOTS: For those ion the Tiny Tots class, we encourage you to dress your child in a fairy dress or dance clothes they feel comfortable in. You are welcome to purchase a Fairy Sparkle Dress from us, but it is not required. Bare feet are also fine for our Tiny Tots.
OPTIONAL ITEMS:
Tights – Flesh, pink or white ballet tights
Wrap- for colder days
HAIR: Hair should be neat and pulled back in ponytail, bunches or ballet bun
For the safety of your child and other children please don't allow your child to wear:
Non-Ballet Shoes – Jiffies, socks or other ballet or dance shoes that have a slippery sole. For trial classes, children can wear bare feet.
Jewellery – Please keep to a minimum.
Skirts – Long skirts, dress ups, ballet tutus. Our Fairy Sparkle Dress is the required dress.
Fairy Wings
Props/Toys/Wands – we love children to be creative so we provide  props for our ballet fairies to use in class.  Please leave props/toys/soft toys at home.
 BOYS – For all classes we welcome boys.
Black shorts (plain)
White t-shirt (plain, with no motifs or writing)
Black, tan or white canvas ballet flats or leather jazz shoes