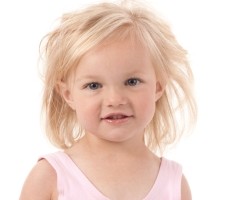 What do parents say about our program?
"Fairy Footsteps has bought a lot of happiness to our daughter! She has learnt a lot the past two years, with the bonus of making new friends! Not only do the children learn Ballet and have a great time, they have the opportunity to practice some important concepts in preparation for Kindergarten such as waiting their turn, following both simple & more complex instructions, being gentle and respectful of items that do not belong to them, switching activities constructively, accepting they will not always get their colour or place of preference (which can be a big thing for some young children to accept). The teacher's are patient, gentle and very well spoken. I would recommend Fairy Footsteps to anyone without hesitation! The past two years would not have been the same without Fairy Footsteps."  (Cherie, Baldivis Mum)
2 – 3 year olds
Our Tiny Tots dance class is loved by toddlers and young children as it introduces little ballerinas to basic ballet technique while encouraging the development of imagination, creativity, confidence, coordination, posture, body control & awareness, and social skills. Children's imagination is a key focus in the program, with beautiful props and our favourite fairy "Fairy Sparkle" being incorporated into each class. The primary aim of our 2-3 year old classes is to encourage our ballerinas to follow instruction, learn basic technique, and foster their imagination and confidence.
3 – 4 year olds
Now that your fairy is a little older, Fairy Footsteps ballet will introduce ballet techniques that are a little more technical than in the younger program, and allow your child more freedom to express their creativity during class. The aim of our classes for 3-4 year olds is to enhance their technical skill, introduce more independence, and to follow more choreographed dances. At this age we introduce our "Show Day" at the end of the term. On Show Day, family and friends are invited to join us for the last class of the term, to give children the opportunity to present what they've learnt in class. This is an informal way for them to share the fun and excitement ballet brings without the pressure of rehearsals, costumes, concerts and make up!
4 – 6 year olds
Our program for 4 to 6 year olds aims to introduce a more technique and requires our ballerinas to focus and concentrate to a greater degree during class. It is now that we introduce more group and partner activities, and follow more complex dance routines, while still maintaining the fun, whimsical feel that our program encompasses. We often receive feedback from dance schools for older children that the students who have been through our program receive noticeably higher marks as a result of the foundations they have built from Fairy Footsteps.  Children in this class work on a choreographed dance throughout the whole term to perform at our "Show Day" at the end of term- definitely a highlight!
Children Learn How To:
Understand ballet language & technique
Listen, follow more complex instructions and take directions from their teacher
Balance, and use their bodies in more complex ways (such as skipping and hopping)
Incorporate and work with props
Imagine characters and scenes
Freely express themselves through improvisation
Work within a group and as an individual
Learn choreography through dances
Early performance work – great for confidence building
Children Gain:
Self confidence
Knowledge of classical ballet
Strength and deportment
Poise and balance
Coordination and musicality
Imagination and creativity development
Social skills
Spatial awareness and body awareness
Fun and Joy!