"Dance and movement gives young children a beautiful way to learn skills that will help them for the rest of their lives"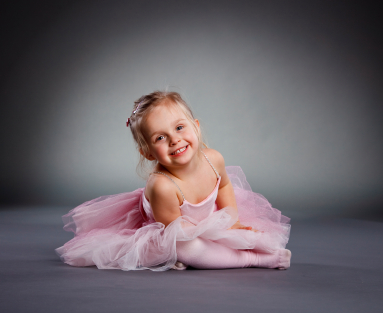 BALLET CLASSES DESIGNED JUST FOR YOUNG CHILDREN
Fairy Footsteps Ballet:
Teaches children the foundations of ballet technique
Fosters creativity, imagination and confidence
Uses specially trained teachers who have experience working with children
Is about creating friendships and enhancing social skills
Promotes coordination, fitness, balance, rhythm, timing and creativity
Is above all about having FUN !!!
Using solid ballet technique your child will learn the foundations of ballet:
When your child enters the wonderful world of ballet we believe it's important they are taught the foundations of solid technique
At Fairy Footsteps we use Royal Academy of Dance (RAD) ballet technique as this is one of the top ballet training curricula world wide
However, we also believe that at such a young age it is important our ballerinas are not subjected to the pressure that is often associated with dance concerts and exams. Therefore we do not have concerts or exams.
We encourage freedom and expression so your child develops self confidence:
Fairy Footsteps Ballet encourages young dancers to enjoy being themselves
We nurture and encourage each young dancer so that they blossom and develop a love of dance
Classes are held in multiple locations throughout Western Australia.
Email info@fairyfootsteps.com.au for more information