Dance and movement gives preschoolers a beautiful way to learn skills that will help them for the rest of their lives.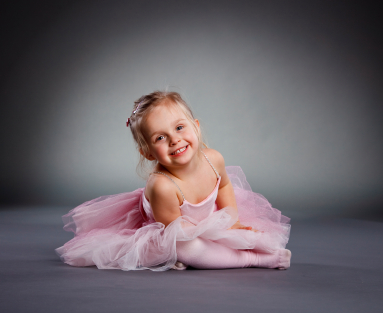 Emma Franklin Bell created the Fairy Footsteps preschool ballet program after  spending two decades dancing, performing, teaching dance, drama and public speaking to children of all ages and writing dance curriculum. During this time she became more and more passionate about designing a program that's not only fun but develops confidence and movement skills and enriches a child's imagination and creativity.
Fairy Footsteps is the result of seeing and understanding that children benefit so much from learning how to express themselves through the performing arts.
The Fairy Footsteps family of teachers invites children between the ages of 2 and 4.5 years to express themselves in a creative and gentle way and to open up their young imaginations through dance and drama.
Emma committed herself to bringing this new program to life and is now excited to be offering Fairy Footsteps preschool ballet to young children.
OUR FOUNDER
Emma Franklin Bell
Emma Franklin Bell comes from a strong background in dance, performing arts, writing, training and presenting. As a dance teacher Emma has coached and mentored hundreds of young dancers to achieve their goals in RAD exams, concerts, eisteddfods and showcases.
Emma's passion for dance and movement as a necessary part of a child's early development comes from over two decades of involvement in the industry as a dancer, teacher, choreographer, assessor and reviewer.
As a dancer Emma was privately coached and mentored by the top teachers in Australia including Tanya Pearson OAM, Marie Walton-Mahon, Sheila Laing and John Byrne. Emma trained full-time through to advanced levels in the RAD and Russian Vagonova methods.
In 2002 alongside running her own dance school, Emma founded Whimsicality Productions – Children's Parties and discovered a love of tiny tots, storytelling and the imagination, not realising then that nearly a decade later she would draw all those skills together to create a dynamic, interactive, imaginative dance program for children aged 3 – 5 years old.
Emma has written curriculum for dance teachers at the Australian Dance Institute and holds a Certificate of Dance Teaching from Queensland University of Technology. She also holds a VET Diploma of Presentation Skills, SpeakersBank Accreditation, a VET Diploma of Business (Entertainment and Music Management), the Cert IV in Training and Assessment (TAE) and is completing a Bachelor of Communication Double Major (Screen Studies and Creative Writing).